This shop has been compensated by CollectiveBias, Inc. on behalf of its advertiser, ZonePerfect. #MyLittleWins #CollectiveBias
ZonePerfect Little Wins
Sadly, the summer days are starting to dwindle away. Although, I feel like I have mostly been unplugged from things this season, I have been keeping myself extremely busy and active. Even if I am not regularly going to the gym everyday, it is important to me to do little things everyday to keep myself healthy and confident.
Often times I get wrapped up in my daily to-do list and sometimes lose track of time. Due to over booking my day, the few hours I get to work on my physical activity suffers. Feeling guilty about giving myself the quality time my body deserves, I have partnered with ZonePerfect® Little Wins™ to come up with a list of hacks to make healthier choices throughout the day. If you find yourself getting stuck in your mundane tasks, be sure to reward your body with a few of these simple options you can make to achieve your own "Little Wins" each day.
Take Time to Stretch

After sitting down for majority of your day, or even if you stand most the day, it's important to give yourself a good stretch every few hours. Touch your toes, reach for the sky, or even roll out your back if you have enough space. Help blood circulation and give yourself a burst of energy during your day!

Making Healthier Choices Throughout the Day

When we are busy, it is extremely easy to made poor choices when it comes to food. Packing your snacks or meals in advance can help you avoid poor choices and give your body smarter options. I often times grab ZonePerfect® bars and stock them in my desk at work and keep a few handy in my purse. (My favorites are: ZonePerfect® Cinnamon Roll & ZonePerfect® Dark Chocolate Almond)

Utilize your wheels

Whether you bike or roller blade, having an alternate form of travel will really get you moving. Often times I opt to ride my bike to the gym or grocery store to get a quick workout in and reduce my carbon footprint as much as possible. *Be sure to pack a few of your favorite ZonePerfect® bars in your backpack!

Take the Stairs

Seems simple enough but taking the stairs can really make a difference day after day. You eventually start getting used to walking the stairs while you build up your cardio and strength.

Park Farther Away

Getting a few extra steps each day is as simple as parking farther away from your work, stores or any location you are driving to. Making the extra steps adds up. It also could mean less dents on your car as well! 😉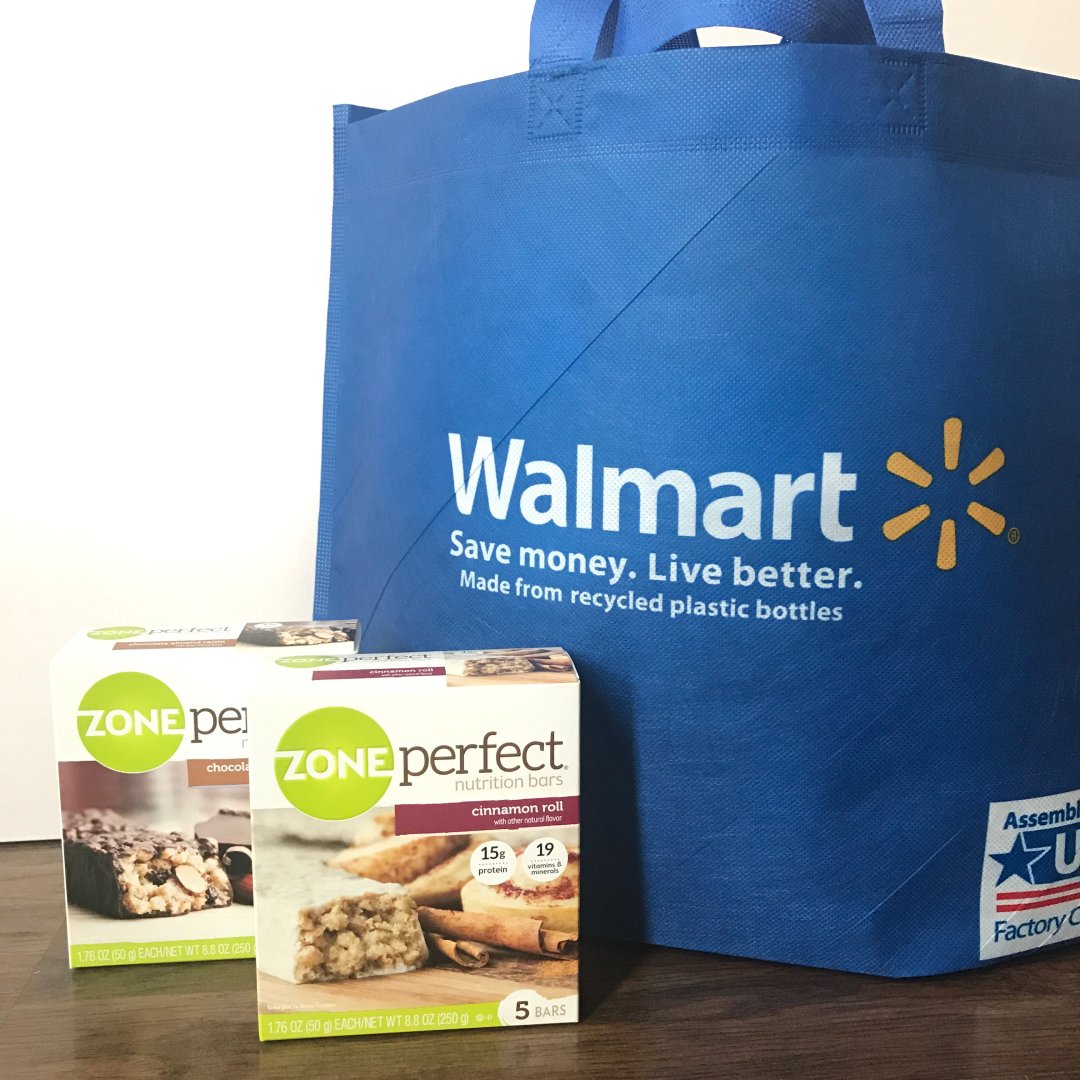 ZonePerfect® Nutrition Bars really have helped me achieve my on-the-go little wins and I hope you will try some of my tips and treat your body to a few "Little Wins" that will get your through each day! Also, be sure to sign up for Ibotta and earn $1.00 with the purchase of ZonePerfect® Nutrition Bars at Walmart.
#MyLittleWinsSweepstakes (8/4 to 9/12)