This shop has been compensated by Collective Bias, Inc. and its advertiser. Product was provided by the client for review; however, all opinions are mine alone. #WorldsSmartestToothbrush #CollectiveBias
Gift Giving for the Tech Savvy Guy
Can we take a second and realize how quickly 2017 has already gone by? It's almost Thanksgiving and I am already diving into my holiday shopping for the year. Even though I get extremely excited to buy gifts for my friends and loved ones, I know a lot of people don't enjoy it.
Who else has a tech savvy guy in their life? I certainly have one, and he prefers getting gadgets and gizmos way more than anything else. Seems simple, right? Wrong. Although, we know what kind of guy we are gifting, how do you find the perfect gift? Well, I have partnered up with Bed, Bath & Beyond to show you the gift that should be on everyone's list!
What might that item be? It's the Philips Sonicare DiamondClean Smart Electric Toothbrush. Not only is it Bluetooth enabled, but it also connects to your smartphone with its own Sonicare App! The new DiamondClean Smart has four high-performance brush heads and Smart Sensor technology for personalized feedback and coaching. It gives you superior results and 100% confidence in your oral care – every time. I might be as tech savvy as him, but even knowing my brushing patterns and being able to see real time routine updates and improvements even has me interested in the Sonicare DiamondClean toothbrush.
Besides the hefty list of tech features that will appeal to him, I also love the black, sleek, and classy design this Sonicare DiamondClean toothbrush offers. To be honest, it makes me a little jealous that his toothbrush will be this legit. By the likes of it, I might have to buy one for myself for the Holidays as well. It also gives me a good feeling know that Sonicare is the number #1 Dental Professional recommended brand!
To finish off his multi-tier tech gift, I added some simple tech necessities like a tablet case, and an SD card for all his other gadgets that I find around our house. Other great ideas to complement your tech guys ultimate gift could be:
Water flosser – Makes a great complement to the already tech savvy Philips Sonicare DiamondClean Smart Electric Toothbrush. Providing the most well rounded oral hygiene gift.
Travel Hygiene Kit – For my boyfriend and myself, we always love to travel. If you are like us, you can easily add other travel sized dental items (mouth wash, tooth paste, floss etc.), you can make it a complete kit.
Leather bag to carry the Philips Sonicare DiamondClean Smart Electric Toothbrush while traveling. It is a great addition to the travel hygiene kit and will allow the frequent traveler to never forget their Sonicare toothbrush at home.
Spare brush heads for the Sonicare toothbrush are always a great addition to any gift and would provide longer use. I think this would also make a great decoration that you could tie on top of the gift as well.
Be sure to click the image below to easily shop for the perfect gift for your 'Tech Savvy' guy below!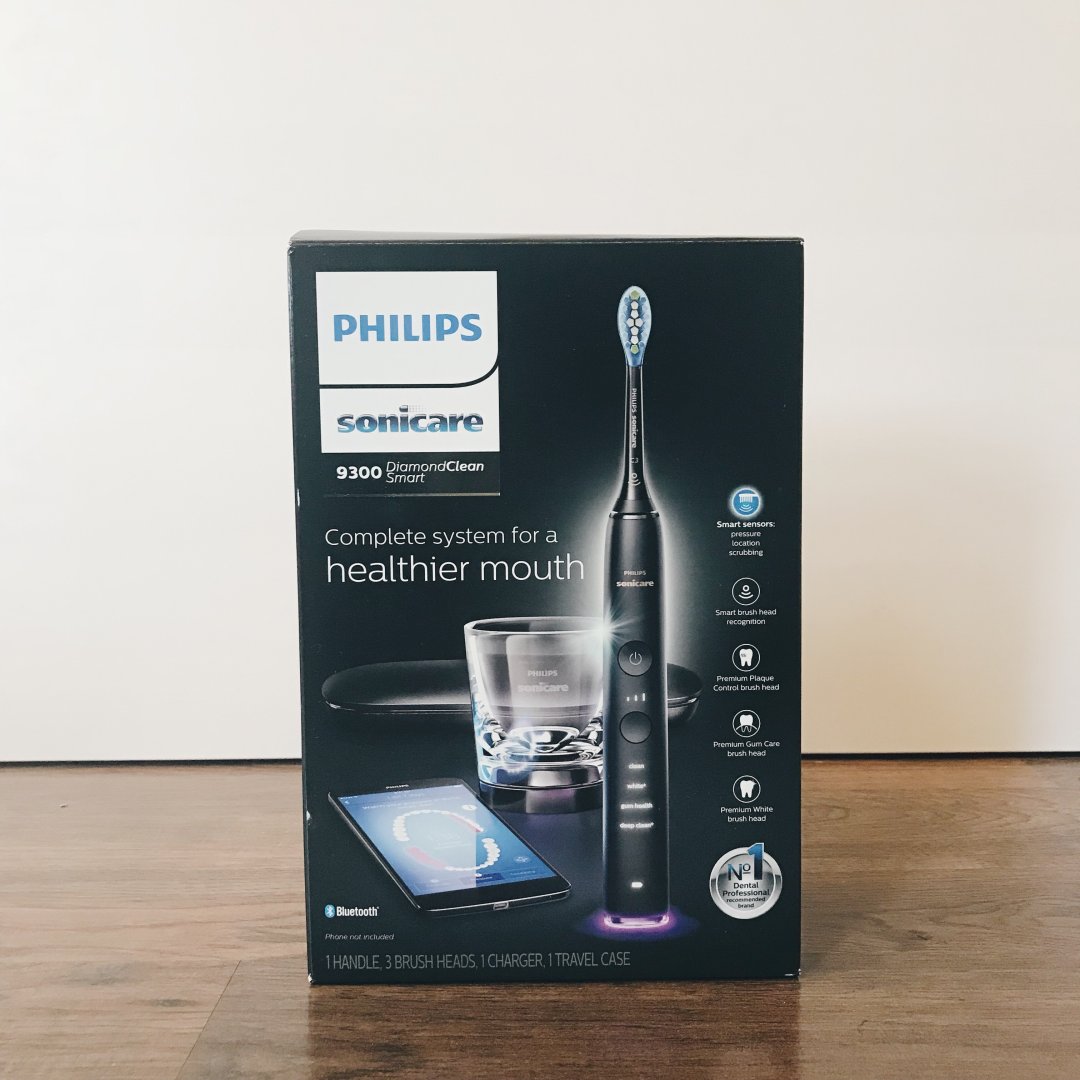 Be sure to head to Bed, Bath & Beyond to find all the latest tech savvy gifts for your guy or anyone else on your list!